On this page you will find an Example Search Results, Example Listing, and our 2012 Rate Card

Renew/Activate Your Listing Online (Save 15%) Upload an Image for your Listing


In this example, there are six businesses listed in the "Wedding Receptions" category.
There is one "Priority" listing (on top), four "Standard" listings (middle), and one "Basic" listing (bottom).
There is one "Featured Listing" (see left).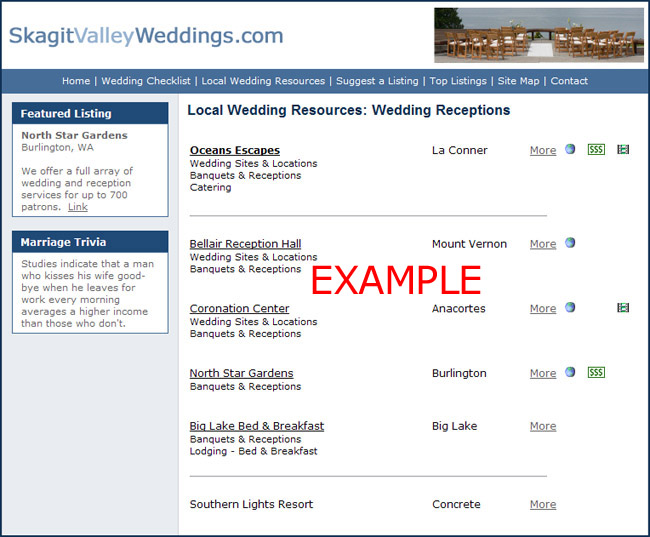 In this example, Ocean Escapes is listed in three categories.
Ocean Escapes' listing includes a pop-up map, a description and a photo.
There are also links to their web site, an online coupon and a movie.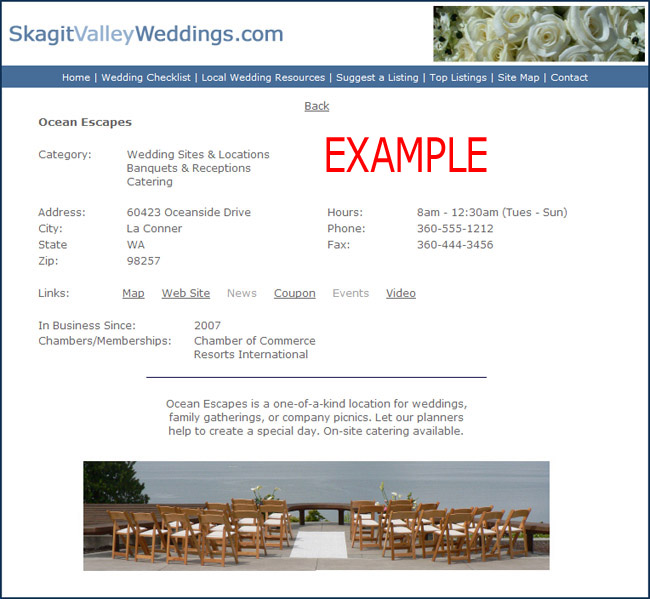 Need More Information? Contact Us